A guide to painting accent walls
Selecting a room's paint color—already an overwhelming, problematic task for many people—can be even more difficult when an accent wall is involved. If you make the right choices, you can really make a room pop but, if you select the wrong wall or paint color to work with, you can be left with a disjointed looking room that you despise.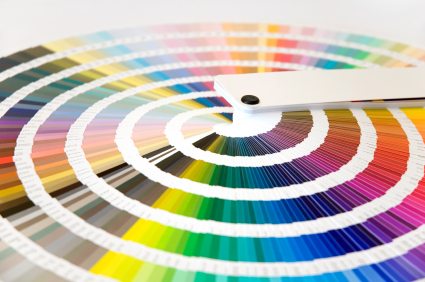 To avoid such a dilemma, here are some guidelines from design experts Sherry Chris, CEO of Better Homes and Gardens Real Estate, and Interior Designer S.A. "Sam" Jernigan, of Renaissance Design Consultations.
Coordinating the paint colors
Styling your home is hardly a mathematical process, but design experts often turn to ratios to best explain what works and what doesn't. When it comes to picking out paint colors, Chris offers the following advice, "The ideal ratio for color in a room is 75:25 warm to cool colors. Warm colors like brown, tan, yellow, or peachy pink would make a good option for the dominant color in a room with a cool color like blue, red, or purple on an accent wall. For example, in a child's room, pink would be complemented nicely by a lime green accent. Also, bringing in accessories in a complementary cool color would help tie in the accent to the dominant, warm tone in a room."
If using two different paint colors makes you nervous, opt for different shades of the same color instead. "Another way to add accent color to a room is to choose a darker shade of the dominant room color, and select that for a wall that could showcase artwork, for example," suggests Chris. "A dominant tan-colored room that has, perhaps, a chocolate accent wall with turquoise accents throughout the space—from glasswork to frames to pillows—would be a pleasing combination, providing just enough 'pop' and visual interest."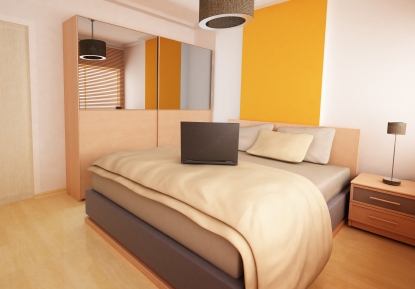 Selecting which wall to accent
Equally as important as selecting the right paint colors is choosing the right wall to accent. "The architecture of a given room is key," Jernigan says. "Creating an accent wall almost always entails selecting a darker hue that naturally 'advances.' The ideal application of this effect is on the furthermost wall in a longer, more rectangular-shaped room. This visual property of color 'advancing' needs to be respected as it can otherwise wreak havoc with a room's sense of balance."
Thinking about painting two walls in an accent color? Don't! According to Jernigan, "It's rarely successful to try and create two accent walls in a room. This attempt can end up looking like you ran out of paint, and will almost always create the dreaded 'lopsided' effect."
---