Cool online tools that take the guesswork out of remodeling
Remodeling your home can be a challenging project that is often approached with hesitation. If you're planning to invest your hard earned dollars into a home redesign project, you want to know before you get started that you'll be pleased with the final product. While hand-drawing sketches and taking measurements can be helpful, the Internet can provide a bevy of resources for homeowners and designers who are looking for a little help in planning projects.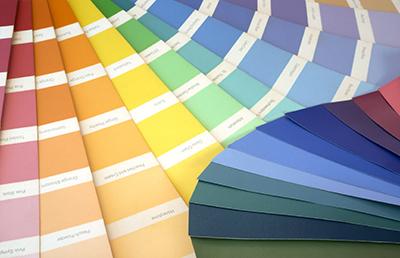 Mythic Paint's "Room Visualizer"
Most professional painters recommend that you take a sample of paint home and do a test swatch on your wall to ensure that you like it. For the time-crunched, Mythic Paint offers a room visualizer tool on its website that will help you compare and contrast colors on your wall, ceiling, and trim to determine what you love—and what you don't. If you choose to purchase this zero-VOCs (volatile organic compounds), high performance paint, you can rest easy knowing that you're already pleased with the final product before you even pick up your paintbrush.
Home Improvement Calculator
If you're working with a budget, or want to be mindful of the environment, don't overestimate the supplies you need and waste valuable resources. DexKnows.com offers a variety of project planning tools and calculators so that whether you're planning to retile your kitchen floor, carpet a staircase, or wallpaper a bedroom, you'll purchase exactly what you need to complete the project.
La-Z-Boy 3-D Room Planner
If the thought of rearranging furniture gives you nightmares, maybe you'd prefer to visualize the rooms in your home in 3-D before you make significant changes. With La-Z-Boy's 3-D and 2-D room planning tool, you can customize furniture styles and fabrics, change the room shape, add windows and doors, change the flooring, change the paint color, and more, so that you can have the room of your dreams without lifting a finger from your mouse (la-z-boy.com).
Build a Responsible Bathroom
It feels good to save water, knowing that you are conserving resources and helping to save the environment and your utility bills. American Standard has partnered with the Nature Conservancy to help conserve important natural resources and help Americans save water when selecting new appliances and remodeling bathrooms. At responsiblebathroom.com you can calculate how much water (and money!) you'll save over time by upgrading to high-efficiency plumbing fixtures. It sounds like a win-win situation to us.
Pick the Perfect Paint
Before you shop for the perfect shade to liven up your walls, let decorating diva Martha Stewart help you figure out your design priorities. Take her simple quiz to help you identify the best colors to suit your personality. Between practical questions such as, "What room are you painting?" and personal questions like, "What mood do you want to create?" leave it to Martha to help you turn your home into your castle.
---